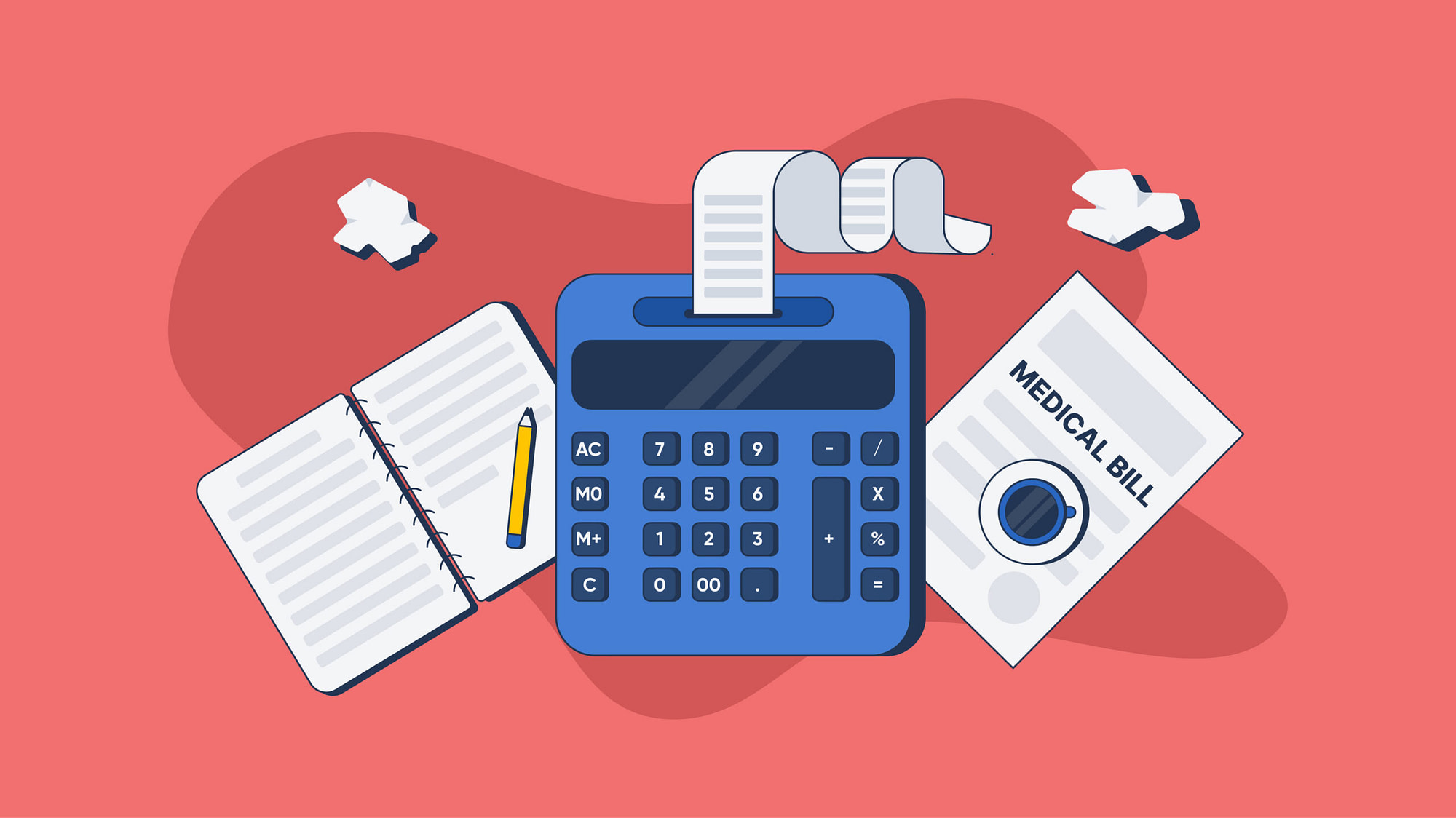 If you can't afford medical bills, you're not alone! Nearly 10% of adults in the US are saddled with expensive medical bills, and three million of them owe more than $10,000. Medical debt is stressful and can be life-changing, but you're not completely powerless against it…
Why It's Important to Pay Your Medical Bills
Although, beginning in July 2022, paid medical debt will no longer appear on credit reports, unpaid medical debt can still impact both your current and future financial situations. It takes one year for outstanding medical bills to affect your credit, but once that year is up, medical debt can tank your credit score by around 50-100 points. A lowered credit score can have long-term consequences by preventing you from getting a loan or opening a credit card in the future.
When you can't afford your medical bills, the outlook for your health is equally bleak. One study has shown that medical debt takes such a toll on physical and mental health that it leads to further medical problems, and in turn, more medical bills. Becoming prey to this vicious cycle can have devastating consequences.
How to Get Help With Medical Bills
Struggling to afford your medical debt? Here are the ways you can negotiate medical bills:
Fight Claim Denials. If your medical debt is the result of claims your insurance has denied, and if you're within the time limit for appealing claims (usually around 180 days since receiving the denial), you can choose to fight for appeals. While fighting claim denials is your best chance of negotiating medical bills in this situation, keep in mind that the appeal process is anything but simple.
Find a Grant. There are some grants available that help with medical bills. Ask your doctor if they are aware of any you'd qualify for, or look into organizations like HealthWell Foundation (grants for specific diseases to help underinsured patients afford treatment), Patient Access Network Foundation (funds for people with life-threatening illnesses), or Patient Advocate Foundation (copay relief and grants for those with chronic or debilitating illness). Since these funds were created for patients with specific diseases, not everyone can rely on them to get out of medical debt.
Set Up a Payment Plan. Most medical facilities can help you set up a plan to pay your medical debt over time rather than as a lump sum. Reach out to the medical facility to see what your options are and find a monthly amount you can afford. Depending on the severity of your medical debt, however, this plan can span many years. Plus, if you're unable to keep up with payments, your bills may be sold to collections and added to your credit report.
Negotiate Your Medical Bills. Some medical bills can be negotiated down to a lower amount. But, as a patient, you won't know what rates to ask for or how to negotiate medical bills unless you're a medical billing expert yourself!
Get Help Negotiating Medical Bills. The safest and most convenient solution is to get help with medical bills. A professional medical billing advocate, like aJust, can take care of all negotiations for you. They'll use medical billing expertise to take care of your medical debt on your behalf. All you have to do is take the first step…
Reach out today to see how aJust can help!
Get help from experts
We know how complicated this process is. Share your case with us and we will be able to help you.
What About Debt Forgiveness?
Debt forgiveness happens when the entity you owe money stops pursuing payment. Usually that is only possible if an independent organization buys (and therefore gets rid of) your medical debt. While this may sound like a dream situation, it isn't always so.
Since debt forgiveness is not the same as paying off debt, it can still affect you negatively if it is reported to the IRS and then taxed as income. This type of debt cancellation is also not available everywhere and to everyone. To qualify, you'll need to prove your income, family size, work situation, disability status, and more.
How aJust Can Help With Medical Bills
You understand the consequences that accompany medical debt, but how do you choose a service to help with medical bills? To help you make the decision, here are a few factors that set aJust apart:
Superior Expertise. Their in-depth expertise of the medical billing system allows aJust to give you the very best chance of successfully lowering your medical bills.
Fair Cost. Medical billing advocates typically charge hidden fees and make you pay regardless of the outcome. With aJust, you only pay if they successfully negotiate your bill—and only 15% of the amount saved at that!
No Burden on You. No need to find the time to make phone calls or stress about affording your medical bills. All you need to do is hand over the paperwork and the details to aJust—if there's a way for them to save you money, they'll find it.