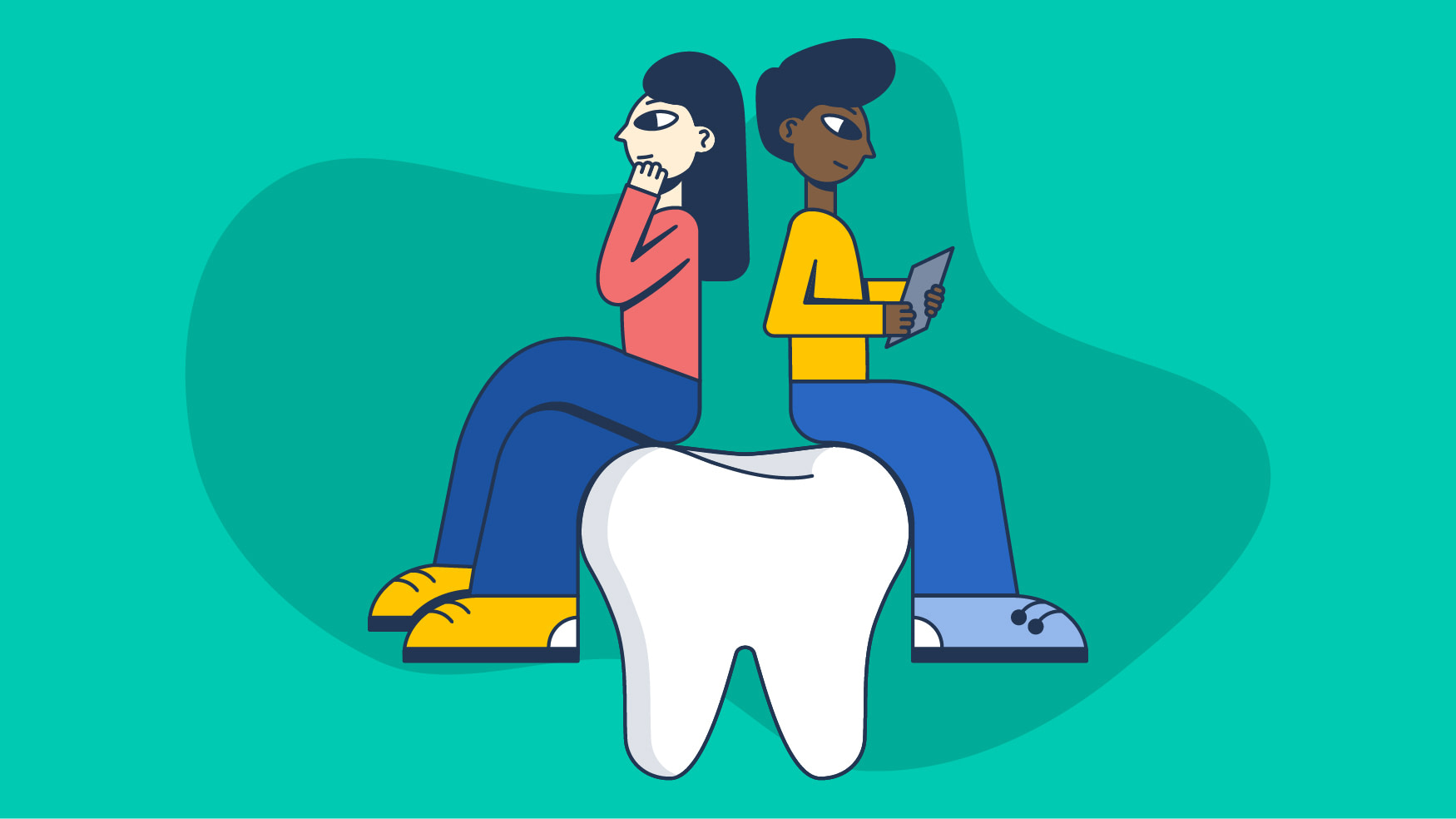 Knowledge is power, especially when it comes to understanding why you received a dental denied claim. Read on to learn all you need to know about dental billing for insurance!
How Does Dental Insurance Work?
Typically you can either get a medical insurance policy that includes some basic dental services, or you purchase dental insurance separately in order to cover all of your teeth-related care. Like with health insurance, you'll be responsible for a copay, co-insurance, or deductible before you can receive treatment, in addition to a monthly premium.
Most dental policies use a 100/80/50 pay structure. This means that they cover 100% of the costs of preventative care (such as cleanings), 80% of simple procedures, and 50% for more in-depth procedures. Like with any insurance plan, your policy won't cover any services deemed "cosmetic," such as adult braces that are used purely to straighten teeth and not to fix a health issue.
How Does Dental Billing Work?
Because the dental billing process is far more complicated than the medical billing process, dentists often outsource to dental billing experts. These experts are in charge of taking the dentist's notes and determining which dental codes to use in claim submission forms for your insurance. Once the insurance has made a decision about how much of the claim they will cover, the dental billing experts send you a bill for the rest.
What is Dental Coding?
Think of dental coding as the language that your dentist's office and insurance provider use to communicate between themselves. Each service, procedure, or diagnosis you receive from your dentist has a corresponding dental code, made up of a combination of letters and numbers. These codes are then included when dental billing experts fill out claim paperwork to send to your insurance provider.
When your insurance provider receives claims with these dental codes, they use them to determine whether or not a service is covered. If a service falls within your dental plan, your insurance company will compare the dental code to your explanation of benefits to figure out what portion of the dental bill they'll cover.
What's tricky about dental coding, is that there are several different sets of dental codes that your dentist must use. There are dental diagnosis codes that codes help the insurance understand why various treatments, procedures, or medications you claim are necessary. Then there are dental procedure codes, or CDT codes (Current Dental Terminology codes) that stand for different dental procedures your dentist may perform, such as placing a crown on your tooth or extracting wisdom teeth.
What is the Difference Between Medical and Dental Coding?
Medical and dental coding are like two different languages, although they share some similarities. Dentists need to be familiar with both medical and dental codes, as the coding system they use greatly depends on whether they are submitting a claim to a medical or dental insurance company.
Some medical plans will cover dental procedures, especially if those procedures treat conditions that are classified as medical rather than dental. Medical problems with dental implications include having an overbite or a tooth abscess. Many dental surgeries are also billed to health insurance if they stem from medical necessity. In those cases, your dentist or their dental billing experts will need to submit medical, rather than dental, codes in a claim to your medical insurance provider.
Why is Dental Coding Important for Insurance?
Dental coding is an integral part of dental billing, and therefore an important factor in the decision your insurance provider makes about a claim. For instance, if your dentist submits a claim to dental insurance using medical coding, it may be denied simply because it is the wrong coding system. Also, if your dentist uses an outdated set of CDT codes, you may receive a dental denied claim.
Around 50% of dental claims are considered incomplete by insurance providers and are sent back to dentists for more information. This usually has to do with incorrect dental coding or a lack of specific enough dental codes for the insurance provider to determine whether or not the service should be covered. If your dentist's office doesn't have a firm grasp on the CDT codes, you may receive a dental denied claim.
Are you baffled by a denied dental claim and facing an enormous bill? See how aJust can help!
Get help from experts
We know how complicated this process is. Share your case with us and we will be able to help you.
Why Are Errors Common in Dental Billing for Insurance?
Unfortunately, errors are common in dental billing for a few reasons:
Dental Coding Changes Frequently. Because dentistry, like medical practice, is constantly evolving, dental codes change, and new codes are added each year. In order to avoid a dental denied claim, your dentist needs to be completely up-to-date with dental codes.
Submitting to Both Medical and Dental Insurance Plans. Since dentistry sometimes encapsulates both medical and dental work, dentists need to understand both CPT and CDT codes and know when a procedure needs to be submitted to medical insurance and when it will be covered by dental insurance alone. There is plenty of room for error here!
Dental Insurance Requires Details. The dental billing system is specific and complicated so that dental insurance companies can get an exact picture of what is going on and whether or not they should cover a service. Your insurance is looking for dental coding that represents treatments within your dental plan, as well as specific diagnoses that help them understand why an expensive service was necessary. If your dentist doesn't use detailed enough dental codes or follow up the coding with an explanation, or "narrative," that fully explains the situation and procedure, your insurance may deny the claim in error.
What Happens If Dental Billing is Done Incorrectly?
If your dentist's office includes incorrect dental coding on the bill they submit to the insurance company, there is a good chance that you'll receive a dental denied claim and will be told that any dental bills you've accumulated are your responsibility to pay. Because you as a patient don't speak the dental coding language or have any control over the dental billing process, you may receive the claim denial without knowing exactly where the error was made.
What Happens If You Get a Denied Dental Claim?
Getting a denied dental claim can be quite a blow, especially if you're left with a large bill and are unsure of whether or not you'll be able to pay it. What's important to understand, however, is that a denied dental claim is not the end of the road. You are entitled to understand the reason for the insurance claim denial, and you are entitled to an appeal process.
What Can You Do About a Denied Dental Claim?
You have a few options when it comes to handling denied dental claims. First of all, you can try and fight them yourself. This involves speaking to your insurance company to understand the reason for the denial, calling your dentist's office to see if they can help change the insurance company's mind, and maybe even going through the insurance appeal process to request that your insurance provider look over, and perhaps overturn, their decision.
If your dental claim was denied due to a dental coding error, however, it can be tricky as a patient to understand what to do about it. Maybe your dentist's office doesn't fully understand dental coding, or they've unknowingly made a mistake and you have no control over whether or not they are able to fix it.
Dental billing is far more complicated than medical billing, putting dentists at risk of making mistakes that can have a serious impact. Because of that, you want an expert on your side to help you get to the root of the issue and then navigate the denial and appeal process or help negotiate your dental bill.
Why Turn to aJust
You can count on the experts at aJust to help you turned a dental denied claim around! Using their vast experience and nuanced understanding of the dental coding and dental billing processes, aJust takes over your dental bill negotiations to set them right.
The only thing required on your part before aJust takes over to handle your denied dental claim? Simply fill out this two-minute form and submit all the paperwork you have associated with the denial. Then, focus on the other facets of your life that need your attention while aJust efficiently and expertly works on your behalf to solve your dental billing problems.