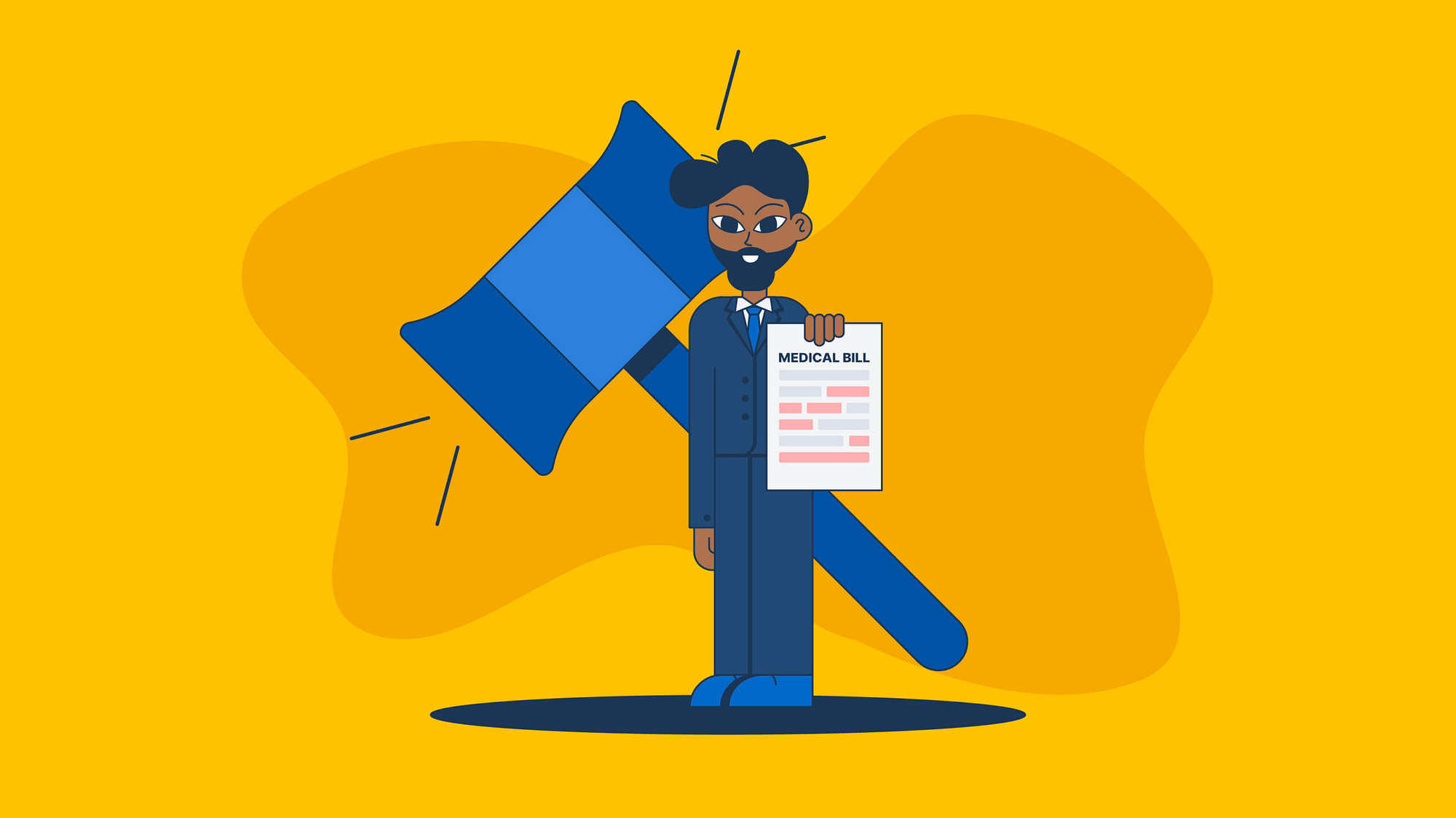 Looking for help negotiating a medical bill but don't know where to turn? Keep reading to learn what services a medical billing advocate provides and figure out how they can support you in the process of lowering your medical debt.
What is a Medical Billing Advocate?
A medical billing advocate is a person or company that will advocate on your behalf to find a solution to your medical debt. These professionals have extensive training and experience with the process of medical billing and understand how insurance coverage works in each state. They use this experience and training to take advantage of all available opportunities to get your bill covered or, in the very least, lowered.
What Services Does a Medical Billing Advocate Provide?
A medical billing advocate does more than just advocate on your behalf. Here are just a few of the services they offer:
Medical Billing Advice. Are you in a tough situation with medical debt and need some advice? Many medical billing advocates are happy to talk over the situation and advise you on your next actions, or help you come up with a negotiation strategy based on their expertise and in-depth understanding.
Organization, Audit, and Verification of Each Charge. Before a medical billing advocate takes any further steps, they will look at the bill you received and compare it to your insurance coverage to verify the legitimacy of the bill. They will check each charge, make that those charges represent the care you received, and look for errors that may have contributed to an insurance denial or other issue.
Health Insurance Denial Negotiation and Appeals. If you've received a health insurance denial for a claim that you think should have been covered, a medical billing advocate can take over the appeal process. That way, you no longer need to concern yourself with waiting on hold for an insurance representative or wading through contradictory statements from the medical provider and insurance company.
Discussion Mediation. Sometimes you get stuck in between your insurance company and doctor, getting conflicting information from both parties. A medical billing advocate can step in to facilitate a discussion or clear up the circumstances surrounding a large medical bill.
Medical Billing Discounts. If you are unable to get a claim covered by your insurance, or you don't have health insurance and are struggling to pay an existing medical bill, a medical billing advocate can push for discounts. They will speak to the medical facility and explore all avenues available to you to get a lower rate for your medical debt.
Payment Plans. If all other options have been exhausted, a medical billing advocate can work with you and the medical facility to put together a payment plan that works for you. That way you can avoid a bill going to collections and pay your balance over time.
Dealing with the stress of a large medical bill? Turn to aJust for help!
Get help from experts
We know how complicated this process is. Share your case with us and we will be able to help you.
Medical Billing Advocate vs Medical Bill Lawyer Services
If you believe that your medical debt is the result of a legal issue, you may consider hiring a medical bill attorney rather than a medical billing advocate. Here is how the services differ:
Cost. Perhaps the most important difference between the services a medical billing advocate provides and those provided by a medical bill lawyer is the cost. Medical bill attorneys typically charge high hourly fees, and will take a cut of any winnings you receive in court. You'll pay for their time regardless of your case's outcome. Meanwhile, medical billing advocates charge far less. While the price of services varies from one advocate to another, with aJust you only pay in the event that their negotiations are successful. Plus, the amount of this charge is only a fraction of the full bill!
Process and Time. Turning to a medical bill lawyer means taking an insurance company or medical facility to court, which necessitates a lot of formalities and can take a long time. With a medical billing advocate, the process of negotiating medical debt is much faster, and you don't need to be involved in any of it.
Potential Outcome. When fighting a medical bill through the legal system, you either have a successful outcome or you lose your case. With a medical billing advocate, your potential outcomes vary—you may get a denied claim covered and owe just a copay, reduce your medical debt to nothing, or get a discount on your bill.
How aJust Stands Out From Other Medical Billing Advocates
While there are dozens of medical billing advocates out there, aJust set themselves apart in a few important ways. They have superior expertise, a high success rate, and don't charge hidden fees or outrageous sums for their assistance.
With aJust, payment is simple. If they are unable to save you money on your medical debt, you owe them nothing for their time or effort. In the event that they do save you money, you pay just 10-18% of the amount saved. It's that simple! Meanwhile, they'll guide you through the whole process, keeping in regular communication while taking the burden off you.
When you're ready to give aJust's medical billing advocate services a try, start with this quick form and take the first step toward a lowered medical bill.